Grab Kelly's Well-Being Assessment Tool To Get Started Today -- Sign Up Below!
Hugalongs.com needs the information you provide to us to contact you about our products and services. You may unsubscribe from these communications at anytime. See our privacy policy for terms and conditions and to learn how we protect your data.
Building

strong foundations

 one adventure at a time.
From nurturing your child's resilience to navigating the challenges of family life to fostering creativity and emotional intelligence, we're here to empower you.
No fluff, just actionable insights, and meaningful conversations.
Catch up on the

RECENT POSTS
#1 BEST SELLING MENTAL FITNESS TOOL FOR PRESCHOOLERS
Wearable Adventure Buddy
IS WATCHING YOUR CHILD THRIVE AND GROW YOUR ULTIMATE DAYDREAM? 
Hugalongs will help you turn it into a reality. 
Papap Pony, our Wearable Adventure Buddy, will guide you from feeling stuck to seeing your child make "strides" in their journey of mental fitness, even if you're unsure where to begin or just how transformative this adventure can be.
SHOP NOW
Meet Your Guide.
Hello, I'm Kelly.
I've dedicated my journey to creating a world where families can thrive through mental fitness.
With a background in organizational psychology, neuroscience, and a passion for well-being and leadership, I've harnessed scientific tools to build the foundations of mental fitness.
I know the path from anxiety and doubt to resilience and success because I've walked it myself. As a child who faced anxiety, ADHD, and dyslexia, I was told I'd never go to college. Yet, I decided to take the unique brain I was given and start learning, failing, and testing my ability to succeed.
I faced challenges, but they became my stepping stones to becoming a junior Olympic rider, earning both a Master's and a JD, and ultimately advocating for the importance of early intervention in mental fitness for young children.
Today, I bring you the tools to prepare your children to thrive, not just survive, in an ever-changing world.
My message is clear - you can turn your family's dream into reality through mental fitness training, just as I have with mine.
I know the path, and I'm here to guide you, support you, and encourage you. Because the reward of seeing your child thrive and grow is worth every step.
Join me on this journey.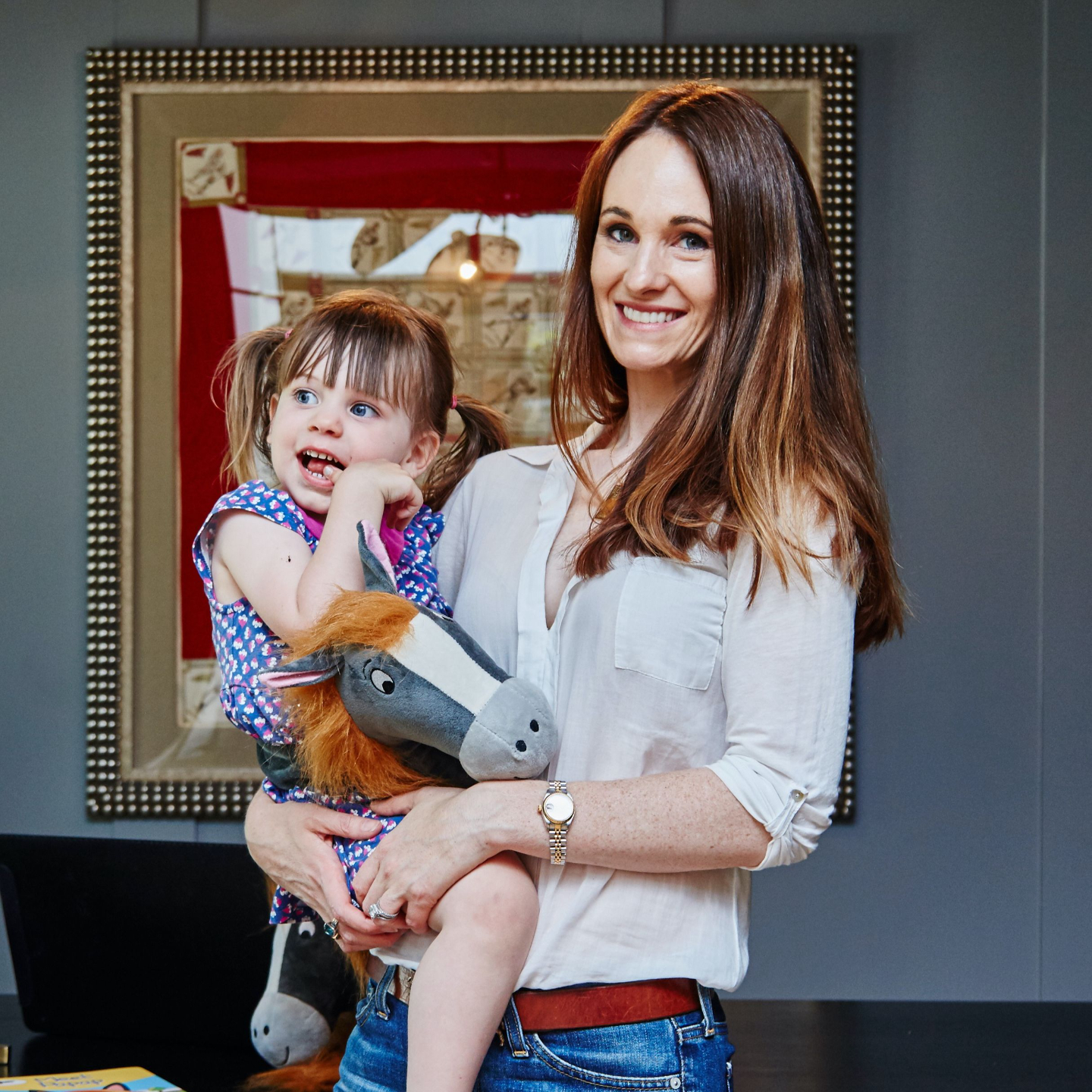 Hey there!
I'm Kelly, the creator behind Hugalongs. I'm a mom, an advocate for early intervention in mental fitness training for kids, and a lifelong learner. Join us in our virtual playroom, where we explore the wonderful world of well-being for families. Stay awhile, won't you?